Exquisite Faux Wood Blinds in Tyler, TX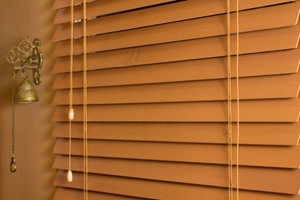 If you want to install beautiful window blinds within your home but do not want to pay the premium for real wood blinds, you should consider using faux wood blinds in Tyler, TX. Faux wood blinds are still stunningly gorgeous and can transform the look and feel of any living space. At Goyne's Blinds and Shutters, our Tyler window blinds company has a wide selection of faux wood blinds from which you can choose. We can handle the measurements and installation for you.
Goyne's Blinds and Shutters is proud to be the preeminent window blind company in Tyler. We have been providing exceptional services and window coverings in Tyler, TX to local businesses and families for over seventy-five years. Throughout this long time period, our contractors have always strive to put customer satisfaction as our first priority. When you hire our team to install faux wood blinds within your home, we will be honored to continue our tradition of excellence for you.
If you are interested in installing faux wood blinds throughout your Tyler home, call Goyne's Blinds and Shutters today. Our polite staff would be happy to help you get this project started. Our faux wood blind experts would be glad to answer any questions that you may have about our services. We can schedule your appointment today.
Faux Wood Blinds Effectively Mimic Natural Beauty
When you decide to install faux wood blinds in your Tyler home, you are making a choice that will result in a stunning beautification of your living spaces. Because faux wood blinds are such a popular home improvement material, manufacturers have perfected these window treatments. Contemporary faux wood blinds are nearly indistinguishable from the real thing. As such, their stunning beauty and warmth will have an immensely positive impact on your family's enjoyment of your Tyler residence.
Our Tyler Faux Wood Blinds Are Durable & Long-Lasting
Another great reason to install faux wood blinds within your Tyler residence is that these amazing window treatments will stand the test of time. Faux wood blinds are generally made of PVC or vinyl. As such, they will not warp, crack, or fade. In addition, they require very little maintenance, merely cleaning and dusting the blinds on a regular basis.
If you want to install blinds within a highly moist environment, faux wood blinds are the best possible choice for the project. These window treatments are not susceptible to water damage in the same way that real wood blinds are.
As always, our Tyler window blind contractors are here to provide you with the most customized services possible. During your faux wood blind project, your satisfaction will be our most important priority.
Latest Faux Blind Projects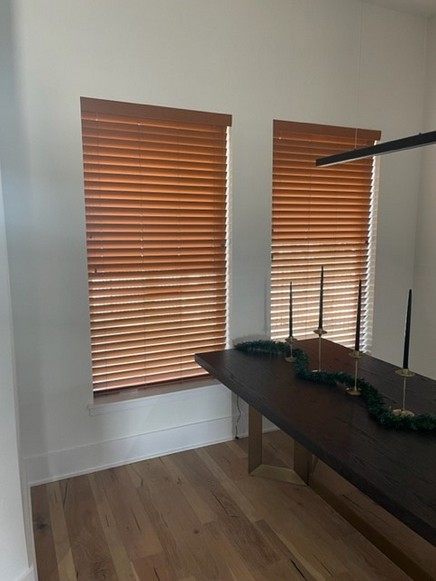 We installed 2" faux blinds at a customer's house that wanted something besides white blinds. We went with a Graber Honey Maple color to match the cedar features on the exterior of the house.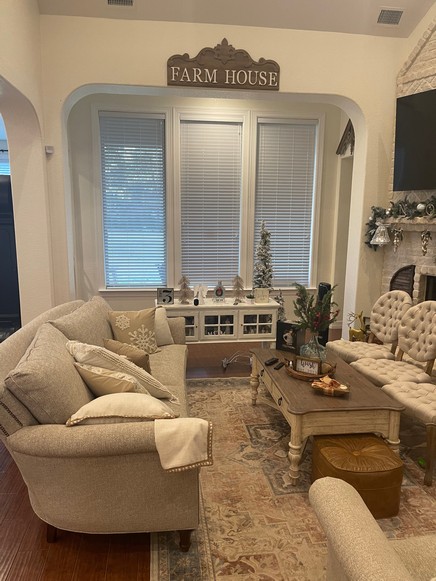 The customer had 2" faux blinds on all of the windows in the house and wanted something easy to clean and more modern. We used 4 1/2" shutters on the windows and made the office have an arched top shutter to make the window complete. To soften things up, we used roman shades in the den for a touch of color.
If you are looking for faux wood blinds in Tyler, TX or nearby, please call 903-526-7985 or complete our online request form.