Honeycomb Shades To Spruce Up Your Property In Tyler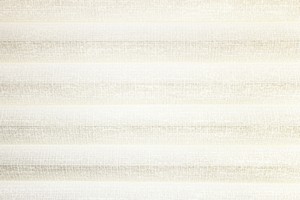 When you are looking for new window treatment for your Tyler home, you definitely have your work cut out for you in terms of weighing the many different options and finding the one that is going to be the right fit for your home, and our team of skilled professionals here at Goyne's Blinds and Shutters would be more than happy to help. As the premier Tyler shutters company, we have a comprehensive selection of high-quality window treatment types and designs, including high quality honeycomb/cellular shades, that our team of professionals can help you sort through in order to find the ones that are going to be best suited for your particular design tastes and functional needs. Are you looking for a professional Tyler shutters company who can work with you to find the brand new honeycomb or cellular shades you need for your home? If so, give our team of skilled professionals a call today and let us help you find the brand new honeycomb shades or woven wood shades you need for your home.
Here at Goyne's Blinds and Shutters, we know just how important your honeycomb shades can be in the overall function and beauty of your home, and we want to do everything in our power to help you find the option that's going to be the best fit for your home. Honeycomb shades are an extremely popular option among homeowners throughout the local area, and can provide you with the perfect blend of function and style you need to keep your home feeling comfortable and looking great. If you have any questions about our full line of quality honeycomb shades, or if you would like to schedule an appointment for consultation, give us a call today. Our team of skilled professionals is always standing by and would be happy to help.
High-Quality Honeycomb Shades
If you are looking for a brand new window treatment option that can help you greatly enhance the comfort of your home, honeycomb shades are an option worth considering. Honeycomb shades are specifically designed to act almost as an additional layer of insulation around your windows, helping you to keep your home cooler in the summer, and warmer in the winter thanks to their cellular construction. Honeycomb shades come in a wide variety of different fabric types, so no matter what kind of look you are trying to create inside your home, you can rest assured that there is a set of honeycomb shades out there that will compliment it perfectly.
If you are looking for window blinds and shutters in Tyler, TX, please call 903-526-7985 or complete our online request form.