Lindale Shutter Company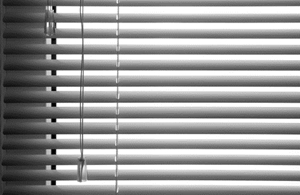 In order for you and your family to enjoy your property to the utmost, it is important for you to be pleased with the look and feel of your living spaces. If you are looking for a way to improve the beauty of your property, Goyne's Blinds and Shutters is here to help. We are the preeminent Lindale shutter company. Our experts have been providing exceptional window coverings and services to local property owners for over 75 years.
At Goyne's Blinds and Shutters, our window treatment design contractors take an immense amount of pride from our work. We are not pleased with the results of our efforts unless our customers are completely satisfied with their new shutters, shades, and window blinds in Lindale, TX. Our team promises to work its hardest in order to achieve all your aesthetic and functional goals.
Call Goyne's Blinds and Shutters today if you are considering installing shutters, shades, or blinds within your Lindale property. Our highly knowledgeable staff would be happy to discuss our wide variety of services and products with you. We are here to help you with every aspect of this project. We can schedule your appointment today.
Woven Wood Shades in Lindale
One of the most unique window treatment designs that our Lindale professionals can install for you is the woven wood shades in Lindale. In contrast to traditional cloth shades, these window treatments are made of naturally beautiful materials. They provide the warm color of wood and the delicate aesthetic of shades to any room in which they are installed. These wonderful window treatments are made from renewable sources, so you can take pride in the look of your home and its eco-friendly design.
Shutters in Lindale
If you are looking for a way to improve both the interior and exterior of your Lindale property, you should give serious thought to installing shutters on your home or business. Our Lindale shutters come in a wide range of designs, colors, and material options manufactured for both the interior and exterior of properties. Here are just a few of the amazing shutter options that we install at Gonye's Blinds and Shutters:
Louvered Shutters
Cafe Shutters
Shaker Shutters
Polycore Shutters
Board and Batten Shutters
Raised Panel Shutters
Interior Shutters
Exterior Shutters
And More
As with all of our services, our Lindale shutter company will constantly stay attuned to your needs and goals throughout every phase of the project. In this way, we can provide you with the most customized services possible.
If you are looking for a professional Lindale shutter company then please call 903-526-7985 or complete our online request form.