Four Beautiful Designs for Window Shades in Tyler
---
---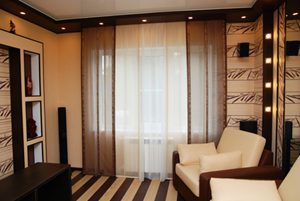 Every Tyler homeowner thinks of ways in which they can beautify their residence. One great, cost-effective, and highly rewarding project is installing new window shades throughout your property. Your windows have a very important effect on your family's overall enjoyment of your property. They all bring natural light into your living spaces; therefore, whenever anyone enters the room, your windows are the first thing that that person will notice. By installing window shades in Tyler, TX, you can dramatically enhance your family's enjoyment of your property.
Before you begin your window shade installation project, the first thing that you should do is consult with a professional. In Tyler, the most highly skilled and experienced window shade installers are at Goyne's Blinds and Shutters. Their design experts have been servicing the Tyler area for over 75 years. With their expert assistance, you are guaranteed to make the most of your project.
Perhaps the most difficult portion of a window shade project is selecting the design that you and your family will like the most. At Goyne's Blinds and Shutters, their design experts can provide you with a wide range of samples to choose from. Here are just four gorgeous window shade designs that you should consider for your Tyler home:
Roman Shades in Tyler
Roman shades are perhaps the most popular cloth window treatment on the market. These delicate additions to your residence will retract and fold gently over your windows. They provide a time-tested, classic look to any living space that is great for any interior decoration scheme.
Roller Shades in Tyler
Roller shades are generally made of cloth as well. Instead of folding when they retract, these window treatments roll neatly above your windows. As such, they can let the maximum amount of natural light into your Tyler home. Therefore, they are great for sunrooms or large expansive windows within your property.
Pleated Shades in Tyler
Pleated shades are similar to Roman shades, but instead of folding gently, these cloth window treatments will retract and unfurl along sharp lines. These are a great option for any modern decoration scheme looking to add window shades in Tyler, TX.
Woven Wood Shades in Tyler
In contrast to the aforementioned window shade designs, woven wood shades are not made of cloth. Instead, they are made of naturally beautiful materials. They combine the warmth and beauty of wooden window blinds in Tyler with the delicacy of a shade design. These are a fantastic option that can enhance and beautify any room within your Tyler home.
If you are looking for window shades in Tyler, call Goyne's Blinds and Shutters today at 903-526-7985 or fill out our online request form.