Horizontal vs Vertical – Which Window Blinds Are Right for You?
---
---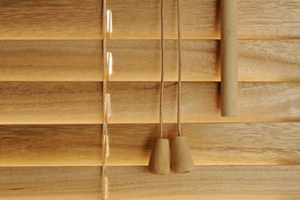 Searching for the right window blinds for your Tyler home is about more than just the visual aesthetics, although that matters too. As far as window treatments go, window blinds are among the most versatile which is also why they are also among the most popular.
When picking just the right blinds, you have options like colors, materials, and styles. However, you also get to choose if you want horizontal or vertical blinds – so how do you pick?
What You Need to Know About Blinds
Do you want to go with horizontal or vertical blinds? That's up to you but here are a few things to know that should be able to help you make a choice:
There is nothing more classic than the horizontal blind for your windows. So, if you want a tried and true classic look, this is the obvious choice.
Of course, that is as long as your window is pretty standard as far as proportions. This classic window dressing tends to only work with classic window styles.
You have some material choices that won't work with vertical blinds, like hardwoods. That's because vertical blinds need to be lighter.
So, what about vertical blinds?
Sure, horizontal blinds offer more versatility but vertical is all about fitting windows that horizontal can't. This could be based on a unique shape or for larger areas, like sliding glass doors.
They are also a good choice for children's rooms because they are easier to operate than horizontal blinds for little hands and anyone with coordination issues.
While you may not be able to have wood blinds as an option for vertical, faux wood is an option. You can still have a similar look and feel.

When it comes to window blinds for your Tyler home, the shutter company to trust in is Goyne's Blinds and Shutters.
If you are looking for tips related to window blinds and shutters in Tyler, TX, please call 903-526-7985 or complete our online request form.