Exterior Screens In Tyler, TX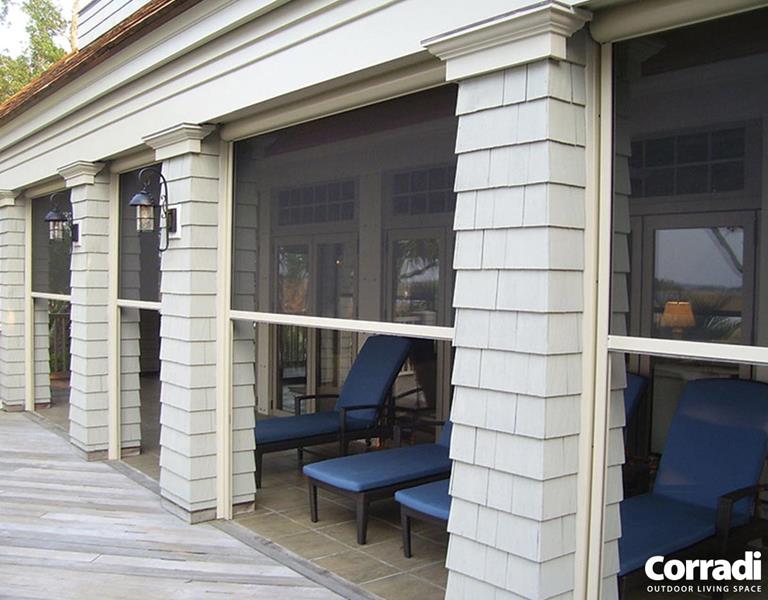 At Goyne's Blinds & Shutters, we provide exterior screens to help you make the outdoor parts of your home more accessible and comfortable. We carry shades from Corradi, the leading provider of outdoor window treatments in the U.S. Our professionals can work with you to select the perfect exterior screens for your home, and we'll provide you with a quality installation to guarantee that it's in great shape.
Exterior screens are a great way to improve the outdoor parts of your home, and they're one of our most popular products. They can provide you with a number of great benefits to improve your home's functionality as well as its comfort. If you're interested in adding exterior screens to your home, call our professional Tyler window blinds experts today, and we'll be looking forward to assisting you.
Types of Exterior Screens
Corradi offers a number of different types of exterior screens, including:
Svet: Retractable arm open roll awning.
Ilios: Cable guide screen and drop arm awning.
Defense Shade Sail
Horizon: Screen awning.
Aire: Drop screen.
Evo & Eco SC: Retractable arm awning.
Shan: Retractable arm cassette awning.
All of these exterior screen boast sophisticated design that will enhance any outdoor setting. Our professionals will help you choose the perfect screens for your Tyler home and your family.
Benefits of Exterior Shades
They'll adapt to the seasons - In Tyler, the spring and summer months can be very hot. Exterior screens, if they're retractable, can be activated when the sun is out to provide you with shade, or they can be retracted so they'll allow you to enjoy your yard with full sunlight.
They provide UV protection - Our exterior screens will provide you with shade that can be up to 20% cooler than the temperatures under sunlight, and they'll also provide you with protection from UV rays. The Skin Cancer Foundation recommends certain types of retractable awning as an effective UVA and UVB ray protectant. These screens will also be able to provide you with much more coverage than an unstable patio umbrella, so they'll provide you and your family with reliable and totally adjustable protection.
They're totally customizable - Our exterior screens will be custom designed to work well with your Tyler home, no matter what kind of architectural design it has. They're guaranteed to be a great addition to your home, we'll do whatever it takes to make sure that you're totally satisfied with them.
They can improve your home's energy efficiency - By blocking the sun from your walls, windows, and sliders, exterior shades can help you keep the interior of your home cooler throughout the summer months. They'll reduce the amount of energy that your air conditioning system uses to cool your home, which will lower your monthly cooling costs.
Exterior Screens Gallery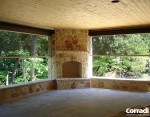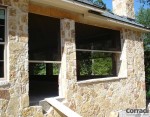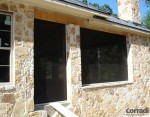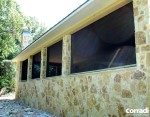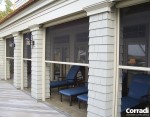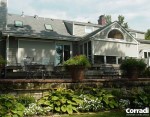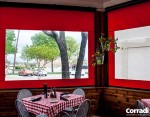 If you're looking for exterior screens in Tyler, call Goyne's Blinds & Shutters at 903-526-7985, or complete our online request form.